SICKFUCKPEOPLE by Juri Rechinsky wins Grand Prix at Human Doc Film Festival in Warsaw, Poland!!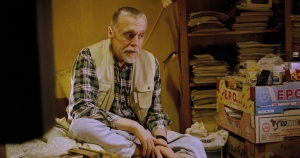 A Moment of Life (EIN AUGENBLICK LEBEN) by Anita Natmeßnig - director of 'Time to  go' ('Zeit zu gehen') - will have its theatrical release in Austria on 31st October 2014.
Find your cinema!
therapy for a vampire Germany Premiere at international hofer filmtage!
The Screening Dates are:
Wednesday, 22nd October 2014, 19:15 pm @ Central - in presence of the director David Ruehm and David Bennent
Thursday, 23rd October 2014, 22:00 pm @ Scala
Friday, 24th October 2014, 12:15 pm @ Club

We are happy to announce that TAKING IT BACK by Andreas Schmied will be screened at the upcoming edition of the AUSTIN FILM FESTIVAL.

SCREENINGS:
Friday,  October 24, 20:15 (U.S. PREMIERE) @ Alamo Drafthouse Village
Wednesday, October 29, 19:00 @ Rollins Theatre Presented by Chipotle Mexican Grill