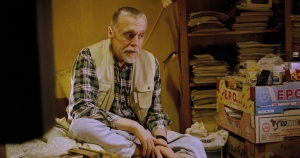 A Moment of Life (EIN AUGENBLICK LEBEN) by Anita Natmeßnig - director of 'Time to  go' ('Zeit zu gehen') - will have its theatrical release in Austria on 31st October 2014.
Find your cinema!
therapy for a vampire Germany Premiere at international hofer filmtage!
The Screening Dates are:
Wednesday, 22nd October 2014, 19:15 pm @ Central - in presence of the director David Ruehm and David Bennent
Thursday, 23rd October 2014, 22:00 pm @ Scala
Friday, 24th October 2014, 12:15 pm @ Club

We are happy to announce that TAKING IT BACK by Andreas Schmied will be screened at the upcoming edition of the AUSTIN FILM FESTIVAL.

SCREENINGS:
Friday,  October 24, 20:15 (U.S. PREMIERE) @ Alamo Drafthouse Village
Wednesday, October 29, 19:00 @ Rollins Theatre Presented by Chipotle Mexican Grill


We are happy to announce that therapy for a vampire will be premiered at the zurich film festival.
When? Friday, 26th September, 11.00 pm at Arthouse Le Paris

Furthermore, there will be the international premiere on 8th October in South Korea at the BUSAN INTERNATIONAL FILM FESTIVAL.