It's official! We are happy to share these great news with you!
Nextlix licenced Ulrike Kofler's debut film WHAT WE WANTED starring Lavinia Wilson and Elyas M'Barek. The film can be streamed in over 190 countries.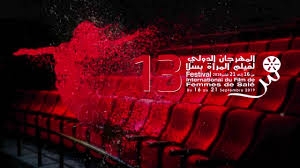 The Festival season is drawing to an end and we are very happy to anounce that:
The Ground Beneath My Feet won "Grand Prix" and "Best Screenplay" at the International Woman Film Festival from Salé in Marocco. We warmly congratulate everyone who was involved and especially you, Marie Kreutzer.
We have great news to share with you!

Valerie Pachner was awared the german Schauspielpreis as lead actress for her performance in Marie Kreutzers latest movie THE GROUND BENEATH MY FEET!
Congratulations, Valerie! 
Elena Tikhonovas feature film debut KAVIAR celebrates its world premiere at the Max-Opühls Award Filmfestival.
A lively Culture-Clash-Gangstercomedy with Margarita Breitkreiz, Daria Nosik, Sabrina Reiter, Georg Friedrich, Simon Schwarz, Joseph Lorenz and Robert Finster.
MAX OPHÜLS AWARD: AUDIENCE AWARD FEATURE FILM
On November 9th, 2018 ANGELO by Markus Schleinzer is being released in Austrias cinemas. In this historical drama we follow the journey of an african slave boy who was chosen by a European Comptesse to be baptized and educated at court. Angelo soon becomes the Viennese court mascot until he decides to secretly marry a white woman. 
After the successful world premiere of Markus Schleinzers ANGELO on the 9th of September at the Toronto International Film Festival we are happy to announce the next destinations of the festival tour:
San Sebastian Internation Film Festival (25.09.2018) / Haifa International Film Festival (27.09.2018) / Zürich Film Festival (02.10.2018) / Busan International Film Festival (10.10.18)        
Bfi London Film Festival (17.10.2018) / Viennale (26.10.2018) / Thessaloniki Film Festival (tba) / Torino Film Festival (26.11.2018) / Singapore International Film Festival (2.12.2018) / Festival International du Film de Marrakech (tba) 
starting on the 4th of may 2018 ANNA FUCKING MOLNAR by Sabine Derflinger is available on DVD
THIS WAY TO THE CINEMAFINDER
Marie Kreutzers tragicomedy about the bohemian bourgoise existence celebrated its 
WORLD PREMIERE in the COMPETITION / FOKUS SWISS, GERMANY, AUSTRIA at the
Tuesday, September 27, 21:15, Corso 2
Thursday, September 29, 16:00, Arena 7
Friday, September 30, 21:15, Arena 7

The GERMANY-PREMIERE was celebrated right afterwards in the section KALEIDOSKOP at the
Saturday, Oktober 1, 19:00, Abaton - großes Kino
Friday, Oktober 7, 17:00, Passage
On JULY 29th, 2016 DECKNAME HOLEC by Franz Novotny is being released in Austrias cinemas. In this grasping espionage thriller, Johannes Zeiler portrays the former ORF director Helmut Zilk and his suspected involvement in the Prague Spring in 1968. 
THIS WAY TO THE CINEMA FINDER
The film THERAPY FOR A VAMPIRE (aka Der Vampir auf der Couch) will be available on DVD & Blu-ray starting on the 30th of October.
You can order it directly at the onlineshop HOANZL! 

Furthermore, we are happy to announce that therapy for a vampire will be released in US cinemas in Spring 2016.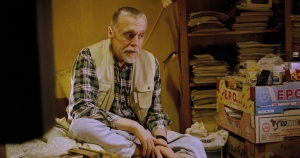 The film A MOMENT OF LIFE will be available on DVD starting on the 23rd of October.
You can order it directly at the onlineshop HOANZL!