We are happy to announce that at this years DIAGONALE you will have the chance to see three of our current movies. 
ANGELO
Friday, march 22nd at 1pm at the KIZ Royal
KAVIAR
Friday, march 22nd at 6pm at the UCI Annenhof Saal 6
Sunday, march 24th at 6:30pm at the UCI Annenhof Saal 5
DER BODEN UNTER DEN FÜSSEN
Tuesday. march 19th at 9pm at the UCI Annenhof Saal 6
Saturday, march 23rd at 10:30 am at the KIZ Royal
ANGELO, the second movie of Markus Schleinzer is available on DVD and VOD starting April 12th 2019 

Here's a link to get your DVD online at HOANZL!
On Saturday march 9th we celebrated the austrian preview of KAVIAR in Hartberg with the director Elena Tikhonova, the acterss Sabrina Reiter & producer Ursula Wolschlager gefeiert.
The next opportunity to see the movie will be march 22nd and march 24th during the DIAGONALE Filmfestival in Graz, Austria. 
We are proud to announce that ANGELO won the awards for BEST MAKE-UP, BEST COSTUME DESIGN and BEST SET DESIGN at this years AUSTRIAN FILM AWARDS. 
We want to congratulate Markus Schleinzer and his team, especially Tanja Hausner, Anette Kaiser, Martin Reiter and Andreas Sobotka ! 
Pia Hierzegger erhielt für ihre Performance in Marie Kreutzers Spielfilm "Der Boden unter den Füßen" den österreichischen Filmpreis als Beste weibliche Nebenrolle. Wir freuen uns riesig und gratulieren ganz herzlich! 
Patrick Vollraths Feature Film Debut 7500 starts in Austrian Cinemas on January 10th.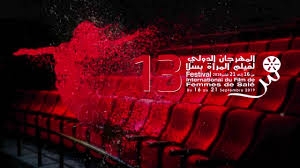 The Festival season is drawing to an end and we are very happy to anounce that:
The Ground Beneath My Feet won "Grand Prix" and "Best Screenplay" at the International Woman Film Festival from Salé in Marocco. We warmly congratulate everyone who was involved and especially you, Marie Kreutzer.
We have great news to share with you!

Valerie Pachner was awared the german Schauspielpreis as lead actress for her performance in Marie Kreutzers latest movie THE GROUND BENEATH MY FEET!
Congratulations, Valerie!