Pia Hierzegger erhielt für ihre Performance in Marie Kreutzers Spielfilm "Der Boden unter den Füßen" den österreichischen Filmpreis als Beste weibliche Nebenrolle. Wir freuen uns riesig und gratulieren ganz herzlich! 
Patrick Vollraths Feature Film Debut 7500 starts in Austrian Cinemas on January 10th.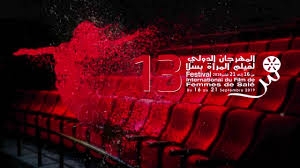 The Festival season is drawing to an end and we are very happy to anounce that:
The Ground Beneath My Feet won "Grand Prix" and "Best Screenplay" at the International Woman Film Festival from Salé in Marocco. We warmly congratulate everyone who was involved and especially you, Marie Kreutzer.
We have great news to share with you!

Valerie Pachner was awared the german Schauspielpreis as lead actress for her performance in Marie Kreutzers latest movie THE GROUND BENEATH MY FEET!
Congratulations, Valerie! 
Strand Releasing is open Marie Kreutzer's The GROUND BENEATH MY FEET in select US theaters starting today, July 26nd. 
"This is crafty, first-rank filmmaking."
- New York Times
"Gripping, intelligent psychodrama"
– Jessica Kiang, Variety
 "A clinically observed portrait of a 21st-century woman trying to stay afloat"
– Boyd van Hoeij, The Hollywood Reporter
We are proud to announce that 7500, the new feature film from director Patrick Vollrath starring Joseph Gordon-Levitt, celebrates it's world premiere at the International Film Festival Locarno. 
 Amazon has beaten out several buyers to take world rights (excluding Germany, Austria and Switzerland and free TV in France) to the Joseph Gordon-Levitt hijacking thriller 7500 by Patrick Vollrath.
For more Information click here