Patrick Vollraths Feature Film Debut 7500 starts in Austrian Cinemas on January 10th.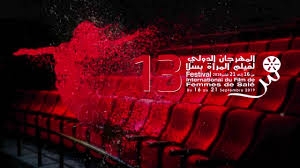 The Festival season is drawing to an end and we are very happy to anounce that:
The Ground Beneath My Feet won "Grand Prix" and "Best Screenplay" at the International Woman Film Festival from Salé in Marocco. We warmly congratulate everyone who was involved and especially you, Marie Kreutzer.
We have great news to share with you!

Valerie Pachner was awared the german Schauspielpreis as lead actress for her performance in Marie Kreutzers latest movie THE GROUND BENEATH MY FEET!
Congratulations, Valerie! 
Congratulations to Noah Saavedra, who was awarded with the highly desirable New Faces Award for his performance as Egon Schiele in EGON SCHIELE - DEATH AND THE MAIDEN! 
We congratulate Valerie Pachner, who won the Austrian film award for the best female lead for her performance of Wally Neuzil in EGON SCHIELE - DEATH AND THE MAIDEN.
Juri Rechinskys first feature film UGLY celebrates its WORLD PREMIERE in the BRIGHT FUTURE section at the International Film Festival Rotterdam on January 30th, 18:30 at Schouwburgplein in the presence of the director and many other team members.
Dieter Bernes historical love drama celebrated its german world premiere within the scope of a GALAPREMIERE at the
on September 26. 2016 at the Arthouse Le Paris in the presence of director Dieter Berner and many more.

Another screening took place on
Friday, September 30th at 15:00 at Arthouse Le Paris.
Its INTERNATIONAL PREMIERE was celebrated early October in the section
WORLD CINEMA at the

BUSAN INTERNATIONAL FILM FESTIVAL
The screeningdates
Saturday, 9. Oktober, 16:30, Lotte Cinema Centum City 6
Tuesday, 11. Oktober, 19:00, Lotte Cinema Centum City 6
Friday, 14. Oktober, 19:30, Lotte Cinema Centum City 6