We are happy to announce that ANGELO won two Awards at the DIAGONALE Filmfestival: 
Diagonale Award for Best Sounddesign
Diagonale Award for Best Production Design
We congratulate Markus Schleinzer and the whole Team! 
Marie Kreutzers critically acclaimed feature film THE GROUND BENEATH MY FEET which premiered at the Berlinale Competition and was the Opening-Film of the Diagonale Film Festival will be released in austrian cinemas on march 22nd. 
We are happy to announce that at this years DIAGONALE you will have the chance to see three of our current movies. 
ANGELO
Friday, march 22nd at 1pm at the KIZ Royal
KAVIAR
Friday, march 22nd at 6pm at the UCI Annenhof Saal 6
Sunday, march 24th at 6:30pm at the UCI Annenhof Saal 5
DER BODEN UNTER DEN FÜSSEN
Tuesday. march 19th at 9pm at the UCI Annenhof Saal 6
Saturday, march 23rd at 10:30 am at the KIZ Royal
ANGELO, the second movie of Markus Schleinzer is available on DVD and VOD starting April 12th 2019 

Here's a link to get your DVD online at HOANZL!
Elena Tikhonovas feature film debut KAVIAR celebrates its world premiere at the Max-Opühls Award Filmfestival.
A lively Culture-Clash-Gangstercomedy with Margarita Breitkreiz, Daria Nosik, Sabrina Reiter, Georg Friedrich, Simon Schwarz, Joseph Lorenz and Robert Finster.
MAX OPHÜLS AWARD: AUDIENCE AWARD FEATURE FILM
On November 9th, 2018 ANGELO by Markus Schleinzer is being released in Austrias cinemas. In this historical drama we follow the journey of an african slave boy who was chosen by a European Comptesse to be baptized and educated at court. Angelo soon becomes the Viennese court mascot until he decides to secretly marry a white woman. 
After the successful world premiere of Markus Schleinzers ANGELO on the 9th of September at the Toronto International Film Festival we are happy to announce the next destinations of the festival tour:
San Sebastian Internation Film Festival (25.09.2018) / Haifa International Film Festival (27.09.2018) / Zürich Film Festival (02.10.2018) / Busan International Film Festival (10.10.18)        
Bfi London Film Festival (17.10.2018) / Viennale (26.10.2018) / Thessaloniki Film Festival (tba) / Torino Film Festival (26.11.2018) / Singapore International Film Festival (2.12.2018) / Festival International du Film de Marrakech (tba) 
starting on the 4th of may 2018 ANNA FUCKING MOLNAR by Sabine Derflinger is available on DVD
We are proud to announce that 7500, the new feature film from director Patrick Vollrath starring Joseph Gordon-Levitt, celebrates it's world premiere at the International Film Festival Locarno. 
 Amazon has beaten out several buyers to take world rights (excluding Germany, Austria and Switzerland and free TV in France) to the Joseph Gordon-Levitt hijacking thriller 7500 by Patrick Vollrath.
For more Information click here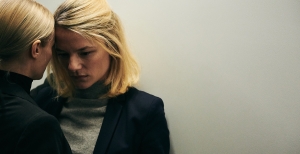 We are happy to announce that Marie Kreutzer won the NDR-Directors-award and Valerie Pachner the award for Best Newcomer at the Filmkunstfest Schwerin. 
We are proud to announce that VALERIE PACHNER won the Award for BEST PERFORMANCE at the Guadelajara Filmfestival "PREMIO MAGUEY" with her performance as Lola in Marie Kreutzers new feature film THE GROUND BENEATH MY FEET
The movie is in austrian cinemas since march 22nd.