Amazon has beaten out several buyers to take world rights (excluding Germany, Austria and Switzerland and free TV in France) to the Joseph Gordon-Levitt hijacking thriller 7500 by Patrick Vollrath.
For more Information click here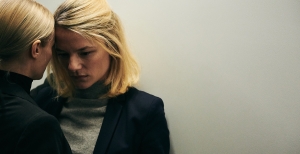 We are happy to announce that Marie Kreutzer won the NDR-Directors-award and Valerie Pachner the award for Best Newcomer at the Filmkunstfest Schwerin. 
We are proud to announce that VALERIE PACHNER won the Award for BEST PERFORMANCE at the Guadelajara Filmfestival "PREMIO MAGUEY" with her performance as Lola in Marie Kreutzers new feature film THE GROUND BENEATH MY FEET
The movie is in austrian cinemas since march 22nd.  
We are happy to announce that ANGELO won two Awards at the DIAGONALE Filmfestival: 
Diagonale Award for Best Sounddesign
Diagonale Award for Best Production Design
We congratulate Markus Schleinzer and the whole Team!