After the successful world premiere of Markus Schleinzers ANGELO on the 9th of September at the Toronto International Film Festival we are happy to announce the next destinations of the festival tour:
San Sebastian Internation Film Festival (25.09.2018) / Haifa International Film Festival (27.09.2018) / Zürich Film Festival (02.10.2018) / Busan International Film Festival (10.10.18)        
Bfi London Film Festival (17.10.2018) / Viennale (26.10.2018) / Thessaloniki Film Festival (tba) / Torino Film Festival (26.11.2018) / Singapore International Film Festival (2.12.2018) / Festival International du Film de Marrakech (tba) 
starting on the 4th of may 2018 ANNA FUCKING MOLNAR by Sabine Derflinger is available on DVD
Congratulations to Noah Saavedra, who was awarded with the highly desirable New Faces Award for his performance as Egon Schiele in EGON SCHIELE - DEATH AND THE MAIDEN! 
We congratulate Valerie Pachner, who won the Austrian film award for the best female lead for her performance of Wally Neuzil in EGON SCHIELE - DEATH AND THE MAIDEN.
Pia Hierzegger erhielt für ihre Performance in Marie Kreutzers Spielfilm "Der Boden unter den Füßen" den österreichischen Filmpreis als Beste weibliche Nebenrolle. Wir freuen uns riesig und gratulieren ganz herzlich! 
Patrick Vollraths Feature Film Debut 7500 starts in Austrian Cinemas on January 10th.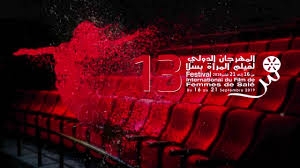 The Festival season is drawing to an end and we are very happy to anounce that:
The Ground Beneath My Feet won "Grand Prix" and "Best Screenplay" at the International Woman Film Festival from Salé in Marocco. We warmly congratulate everyone who was involved and especially you, Marie Kreutzer.
We have great news to share with you!

Valerie Pachner was awared the german Schauspielpreis as lead actress for her performance in Marie Kreutzers latest movie THE GROUND BENEATH MY FEET!
Congratulations, Valerie!