THERAPY FOR A VAMPIRE by David Ruehm won the AUDIENCE AWARD - GOLD PRIZE in the category "Best European, North or South American Feature" at the Montréal FanTasia Film Festival in Canada!
Cinema Release of Therapy for a Vampire by David Ruehm - from 10th September 2015 in all German cinemas! 
The premiere will be at the Fantasy Filmfest in Berlin on 06th August at 20.45 @ Cinestar 8.
Cinema release of THERAPY FOR A VAMPIRE by David Ruehm - from 23RD JULY 2015 in all Swiss cinemas! 
Screenings at MONTRÉAL FANTASIA INTL. FILM FESTIVAL:
Tuesday, 14th July, 07:00 pm at J.A. De Seve Theatre
Friday, 17th July, 12:45 pm at J.A. De Seve Theatre
Patrick Vollraths Feature Film Debut 7500 starts in Austrian Cinemas on January 10th.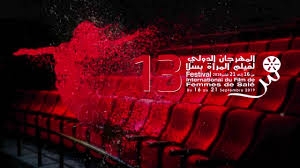 The Festival season is drawing to an end and we are very happy to anounce that:
The Ground Beneath My Feet won "Grand Prix" and "Best Screenplay" at the International Woman Film Festival from Salé in Marocco. We warmly congratulate everyone who was involved and especially you, Marie Kreutzer.
We have great news to share with you!

Valerie Pachner was awared the german Schauspielpreis as lead actress for her performance in Marie Kreutzers latest movie THE GROUND BENEATH MY FEET!
Congratulations, Valerie!