We are happy to announce that THERAPY FOR A VAMPIRE by David Ruehm will be screened at the Filmfest Emden Norderney, as well as the Edinburgh Intl. Film Festival.
We are happy to announce that THERAPY FOR A VAMPIRE by David Ruehm was nominated for the Austrian Film- and TV Price ROMY in the categories "Best Feature Film" and "Best Screenplay Feature Film".
Furthermore we also congratulate Tobias Moretti for his nomination for the Austrian ROMY in the categorie "Most popular Actor" for his role as depressive vampire.
We are happy to announce, that the film "Therapy for a Vampire" will be shown at the Diagonale in Graz.
When? Wednesday, 18.03.2015 - 11 pm at KIZ Royal, Graz.
Furthermore, we congratulate Tobias Moretti, who wins the Great Diagonale-Actor-Prize 2015!
Cinema release of THERAPY FOR A VAMPIRE by David Ruehm - from 19th December 2014 in all Austrian cinemas! 
***
Here are the dates for the official Austrian premiere tour: 
17.12. Graz - Schubertkino, 07:30 pm
18.12. Pasching - Hollywood Megaplex, 07:00 pm
18.12. Salzburg - Das Kino, 08:00 pm
19.12. Hartberg - Cine4you, 08:00 pm
Tickets available at the cash desks!

We are proud to receive the Austrian Ecolabel Award for Greenproducing.
Producer Alexander Glehr and our Green Producing Appointee Maria Mattkay received the award from climate protection minister Leonore Gewessler. Of course, this is not the end of our Green mssion, but just the beginning! 
CORSAGE GOES CANNES!!
We are delighted that the world premiere of CORSAGE by Marie Kreutzer will take place at the Festival de Cannes 2022 in the category UN CERTAIN REGARD. We want to thank our amazing crew, the fantastic cast and all supporters who have accompanied us on this exciting journey into the world of Empress Elisabeth. 
Environmental sustainability is not just a fad, it is a necessity. Sustainability doesn't make anything impossible - it requires a different way of thinking and changing the "usual procedures" to get to the same result. 
We like to cultivate this different way of thinking and are therefore all the more pleased to meet the criteria of the Austrian Ecolabel for Green Producing. 
Marie Kreutzers first Landkrimi VIER will air on Jan 18th 2022 at 20:15 for the first time on ORF1. 
The DVD is also available at the HOANZL Shop. 
VIER also won the TV-Beaver for best TV-Film at the Filmfestival Biberach in 2021.
It's official! We are happy to share these great news with you!
Nextlix licenced Ulrike Kofler's debut film WHAT WE WANTED starring Lavinia Wilson and Elyas M'Barek. The film can be streamed in over 190 countries.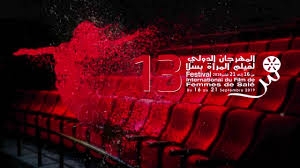 The Festival season is drawing to an end and we are very happy to anounce that:
The Ground Beneath My Feet won "Grand Prix" and "Best Screenplay" at the International Woman Film Festival from Salé in Marocco. We warmly congratulate everyone who was involved and especially you, Marie Kreutzer.
We have great news to share with you!

Valerie Pachner was awared the german Schauspielpreis as lead actress for her performance in Marie Kreutzers latest movie THE GROUND BENEATH MY FEET!
Congratulations, Valerie!