After a challenging year we are delighted to announce that WHAT WE WANTED by Ulrike Kofler and 7500 by Patrick Vollrath are nominated for the Austrian Film Award and the Romy. Congratulations to all the nominees!
Austrian Film Award: Best Supporting Actress l Best Supporting Actor l Best Direction l Best Screenplay l Best Sound Design
Romy: Best Feature Film l Best Screenplay Cinema l Best Production l Best Film Editing
we start shooting our new feature film CORSAGE written and directed by Marie Kreutzer in the beginning of March in Austria. In June the filmset will move to Luxembourg.
The high-profile cast is comprised of Vicky Krieps as Empress Elisabeth, Florian Teichtmeister as Emperor Joseph, Manuel Rubey in the role of Ludwig II, King of Bavaria and Katharina Lorenz as Marie Festetics. 
Unfortunatelly we have to postpone the cinema release of our film WHAT WE WANTED on Nov 6th due to the current situation. We hope that we'll be able to see you in cinemas again soon.
Until then, stay safe and take care!
Patrick Vollraths Feature Film Debut 7500 starts in Austrian Cinemas on January 10th. 
We are proud to announce that 7500, the new feature film from director Patrick Vollrath starring Joseph Gordon-Levitt, celebrates it's world premiere at the International Film Festival Locarno. 
 Amazon has beaten out several buyers to take world rights (excluding Germany, Austria and Switzerland and free TV in France) to the Joseph Gordon-Levitt hijacking thriller 7500 by Patrick Vollrath.
For more Information click here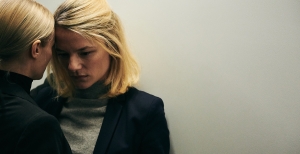 We are happy to announce that Marie Kreutzer won the NDR-Directors-award and Valerie Pachner the award for Best Newcomer at the Filmkunstfest Schwerin. 
We are proud to announce that VALERIE PACHNER won the Award for BEST PERFORMANCE at the Guadelajara Filmfestival "PREMIO MAGUEY" with her performance as Lola in Marie Kreutzers new feature film THE GROUND BENEATH MY FEET
The movie is in austrian cinemas since march 22nd.  
THERAPY FOR A VAMPIRE by David Ruehm won the AUDIENCE AWARD - GOLD PRIZE in the category "Best European, North or South American Feature" at the Montréal FanTasia Film Festival in Canada!
Cinema Release of Therapy for a Vampire by David Ruehm - from 10th September 2015 in all German cinemas! 
The premiere will be at the Fantasy Filmfest in Berlin on 06th August at 20.45 @ Cinestar 8.
Cinema release of THERAPY FOR A VAMPIRE by David Ruehm - from 23RD JULY 2015 in all Swiss cinemas! 
Screenings at MONTRÉAL FANTASIA INTL. FILM FESTIVAL:
Tuesday, 14th July, 07:00 pm at J.A. De Seve Theatre
Friday, 17th July, 12:45 pm at J.A. De Seve Theatre