After a challenging year we are delighted to announce that WHAT WE WANTED by Ulrike Kofler and 7500 by Patrick Vollrath are nominated for the Austrian Film Award and the Romy. Congratulations to all the nominees!
Austrian Film Award: Best Supporting Actress l Best Supporting Actor l Best Direction l Best Screenplay l Best Sound Design
Romy: Best Feature Film l Best Screenplay Cinema l Best Production l Best Film Editing
we start shooting our new feature film CORSAGE written and directed by Marie Kreutzer in the beginning of March in Austria. In June the filmset will move to Luxembourg.
The high-profile cast is comprised of Vicky Krieps as Empress Elisabeth, Florian Teichtmeister as Emperor Joseph, Manuel Rubey in the role of Ludwig II, King of Bavaria and Katharina Lorenz as Marie Festetics. 
Unfortunatelly we have to postpone the cinema release of our film WHAT WE WANTED on Nov 6th due to the current situation. We hope that we'll be able to see you in cinemas again soon.
Until then, stay safe and take care!
Patrick Vollraths Feature Film Debut 7500 starts in Austrian Cinemas on January 10th. 
Elena Tikhonovas feature film debut KAVIAR celebrates its world premiere at the Max-Opühls Award Filmfestival.
A lively Culture-Clash-Gangstercomedy with Margarita Breitkreiz, Daria Nosik, Sabrina Reiter, Georg Friedrich, Simon Schwarz, Joseph Lorenz and Robert Finster.
MAX OPHÜLS AWARD: AUDIENCE AWARD FEATURE FILM
On November 9th, 2018 ANGELO by Markus Schleinzer is being released in Austrias cinemas. In this historical drama we follow the journey of an african slave boy who was chosen by a European Comptesse to be baptized and educated at court. Angelo soon becomes the Viennese court mascot until he decides to secretly marry a white woman. 
After the successful world premiere of Markus Schleinzers ANGELO on the 9th of September at the Toronto International Film Festival we are happy to announce the next destinations of the festival tour:
San Sebastian Internation Film Festival (25.09.2018) / Haifa International Film Festival (27.09.2018) / Zürich Film Festival (02.10.2018) / Busan International Film Festival (10.10.18)        
Bfi London Film Festival (17.10.2018) / Viennale (26.10.2018) / Thessaloniki Film Festival (tba) / Torino Film Festival (26.11.2018) / Singapore International Film Festival (2.12.2018) / Festival International du Film de Marrakech (tba) 
starting on the 4th of may 2018 ANNA FUCKING MOLNAR by Sabine Derflinger is available on DVD
It's official! We are happy to share these great news with you!
Nextlix licenced Ulrike Kofler's debut film WHAT WE WANTED starring Lavinia Wilson and Elyas M'Barek. The film can be streamed in over 190 countries.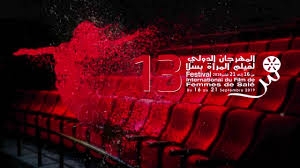 The Festival season is drawing to an end and we are very happy to anounce that:
The Ground Beneath My Feet won "Grand Prix" and "Best Screenplay" at the International Woman Film Festival from Salé in Marocco. We warmly congratulate everyone who was involved and especially you, Marie Kreutzer.
We have great news to share with you!

Valerie Pachner was awared the german Schauspielpreis as lead actress for her performance in Marie Kreutzers latest movie THE GROUND BENEATH MY FEET!
Congratulations, Valerie!