We are proud to receive the Austrian Ecolabel Award for Greenproducing.
Producer Alexander Glehr and our Green Producing Appointee Maria Mattkay received the award from climate protection minister Leonore Gewessler. Of course, this is not the end of our Green mssion, but just the beginning! 
CORSAGE GOES CANNES!!
We are delighted that the world premiere of CORSAGE by Marie Kreutzer will take place at the Festival de Cannes 2022 in the category UN CERTAIN REGARD. We want to thank our amazing crew, the fantastic cast and all supporters who have accompanied us on this exciting journey into the world of Empress Elisabeth. 
Environmental sustainability is not just a fad, it is a necessity. Sustainability doesn't make anything impossible - it requires a different way of thinking and changing the "usual procedures" to get to the same result. 
We like to cultivate this different way of thinking and are therefore all the more pleased to meet the criteria of the Austrian Ecolabel for Green Producing. 
Marie Kreutzers first Landkrimi VIER will air on Jan 18th 2022 at 20:15 for the first time on ORF1. 
The DVD is also available at the HOANZL Shop. 
VIER also won the TV-Beaver for best TV-Film at the Filmfestival Biberach in 2021.
After a challenging year we are delighted to announce that WHAT WE WANTED by Ulrike Kofler and 7500 by Patrick Vollrath are nominated for the Austrian Film Award and the Romy. Congratulations to all the nominees!
Austrian Film Award: Best Supporting Actress l Best Supporting Actor l Best Direction l Best Screenplay l Best Sound Design
Romy: Best Feature Film l Best Screenplay Cinema l Best Production l Best Film Editing
we start shooting our new feature film CORSAGE written and directed by Marie Kreutzer in the beginning of March in Austria. In June the filmset will move to Luxembourg.
The high-profile cast is comprised of Vicky Krieps as Empress Elisabeth, Florian Teichtmeister as Emperor Joseph, Manuel Rubey in the role of Ludwig II, King of Bavaria and Katharina Lorenz as Marie Festetics. 
Unfortunatelly we have to postpone the cinema release of our film WHAT WE WANTED on Nov 6th due to the current situation. We hope that we'll be able to see you in cinemas again soon.
Until then, stay safe and take care!
Patrick Vollraths Feature Film Debut 7500 starts in Austrian Cinemas on January 10th. 
THIS WAY TO THE CINEMAFINDER
Marie Kreutzers tragicomedy about the bohemian bourgoise existence celebrated its 
WORLD PREMIERE in the COMPETITION / FOKUS SWISS, GERMANY, AUSTRIA at the
Tuesday, September 27, 21:15, Corso 2
Thursday, September 29, 16:00, Arena 7
Friday, September 30, 21:15, Arena 7

The GERMANY-PREMIERE was celebrated right afterwards in the section KALEIDOSKOP at the
Saturday, Oktober 1, 19:00, Abaton - großes Kino
Friday, Oktober 7, 17:00, Passage
On JULY 29th, 2016 DECKNAME HOLEC by Franz Novotny is being released in Austrias cinemas. In this grasping espionage thriller, Johannes Zeiler portrays the former ORF director Helmut Zilk and his suspected involvement in the Prague Spring in 1968. 
THIS WAY TO THE CINEMA FINDER
The film THERAPY FOR A VAMPIRE (aka Der Vampir auf der Couch) will be available on DVD & Blu-ray starting on the 30th of October.
You can order it directly at the onlineshop HOANZL! 

Furthermore, we are happy to announce that therapy for a vampire will be released in US cinemas in Spring 2016.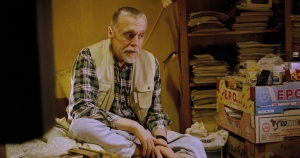 The film A MOMENT OF LIFE will be available on DVD starting on the 23rd of October.
You can order it directly at the onlineshop HOANZL!